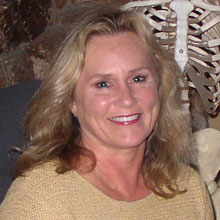 Stephanie Paulnock McCann holds a Master's degree in Medical and Biological Illustration from The Johns Hopkins University and a B.A. in Fine Art from the University of California at Santa Cruz.
After enjoying many years as a medical illustrator, she is currently also focusing on fine art.
All images contained in this website are COPYRIGHTED by the illustrator and are not available for any use whatsoever without first contacting the illustrator.